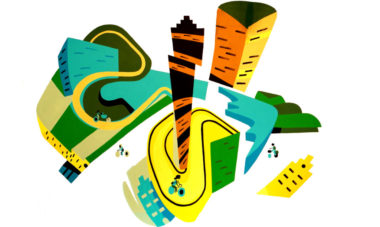 The Bicycle Mayor and Leaders Program
Publié le 07/08/2019
et https://bycs.org/wp-content/uploads/2019/05/About-Bicycle-Mayors_two-pager_29-April-2019.pdf
We believe in a future where liveable cities support and promote positive human experiences, and we believe the bicycle is key to achieving this. Increasing cycling ensures better health, promotes community strength, protects the environment and supports a sustainable economy. To this end, we have set up the mission of 50by30; half of all city trips by bike by 2030. And we are working with businesses, governments, and non-profits around the world to make it a reality.
Join the movement towards 50by30.
The Bicycle Mayor & Leaders Program is a global initiative to accelerate the progress of cycling in cities and help get another one billion people onto bikes. Pretty simple, right?
Bicycle Mayors are a catalyst to bring together the public and private realms to uncover the massive economic, health, and environmental benefits of increased cycling capacity. They are uncovering new ideas, working with others to deliver action and promoting innovations that support better cycling for all.
BYCS – which initiated and coordinates the program – is now working with local partners to set up Bicycle Mayors in cities around the world. Together, they are using the bicycle to address pollution crises, tackle road deaths, break down social barriers and enable people to access essential services for the first time. Time for your city to get a Bicycle Mayor?