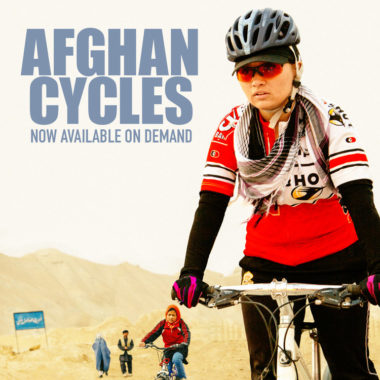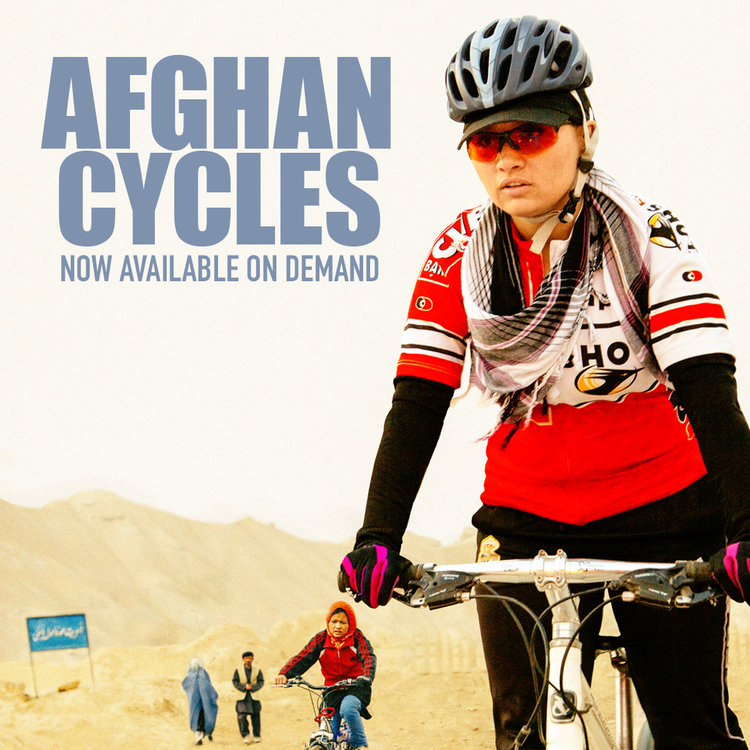 Sortie du documentaire Afghan Cycles
Publié le 10/03/2019
Le yak a soutenu dès ses débuts la réalisation d'Afghan Cycles (2018, 90′), Réalisation: Sarah Menzies. Production: Anna Brones, Sarah Menzies, Shannon Galpin, Jenny Nichols
Bande-annonce:
Site internet: https://www.afghancycles.com/
Streaming: the film is available for purchase on the following platforms:
US: iTunes, Microsoft, Google Play, Vudu and Amazon.
Canada: iTunes, Microsoft, Google Play
UK: iTunes, Amazon Microsoft, Google Play
Ireland: iTunes, Microsoft, Google Play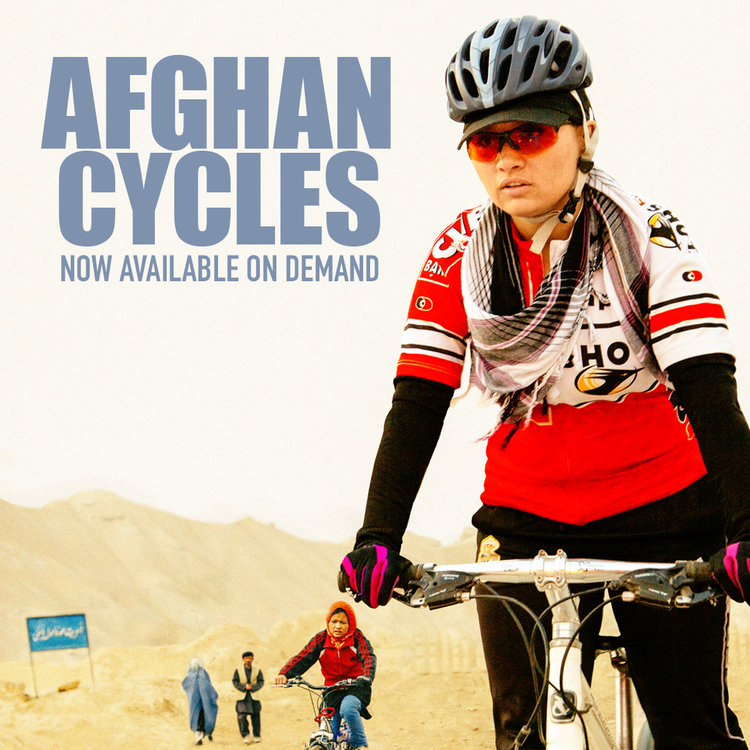 "On the face of it, Afghan Cycles is yet another inspirational sports documentary, only the stakes of competition — and the potential consequences of competing — are chillingly high."
— CityArts Magazine
International Women's Day felt like the perfect day to finally release this film into the world. Afghan Cycles is a story of women cycling in Afghanistan, but its message runs deeper.  "Women and girls in Afghanistan face enormous hurdles to accessing basic rights including education, health and sports—they can risk their lives to get on a bike, so it's a joy to see in Afghan Cycles," says Minky Worden, Director of Global initiatives at Human Rights Watch and one of our co-Executive Producers.  "A bike can take a girl to school, take a woman to work, and take an athlete to the finish line. So a bike isn't just a vehicle—it's a vehicle for social change."
We truly believe in this sentiment. Throughout history, the bicycle has played a role in the advancement of women's rights, and Afghan Cycles is just another part of that story. With the belief that the bicycle is such a powerful tool for gender equality, we are happy to be partnering with World Bicycle Relief to help support their efforts to empower women with access to bicycles.
"A bicycle is a tool for empowerment, no matter where in the world you live, but particularly for women who are fighting for access to education and basic needs," says Claire Geiger, World Bicycle Relief Director of Partnerships. "Whether a bicycle is being used to fetch water, attend school, and participate in a race, it is a tool that provides joy, hope, freedom, and opportunity – most importantly the opportunity for a brighter future."
If you want to support women through the work of World Bicycle Relief, please consider making a donation through our fundraising page.
We hope that you celebrate International Women's Day today by connecting with women in your community, getting on a bicycle, and making time to watch the film. 
-The Afghan Cycles team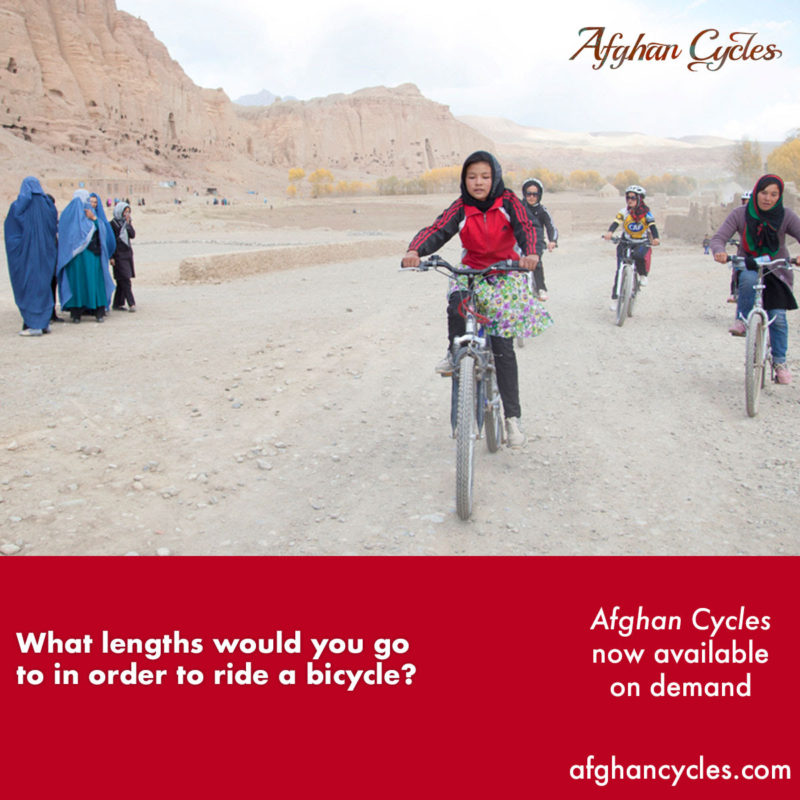 HELP SPREAD THE WORD
Together with your help we can spread the word about Afghan Cycles. Please consider sharing about the film on social media, or send the link to a friend. Feel free to use any of the graphics in this email if you would like to share! Be sure to tag us and spread the word using the hashtag #afghancycles.